Getting Business Demographics Sucks!
Us data nerds make it suck less.
Get the demographic & marketing data that you need without spending 40+ hours on government or industry websites. Most data are delivered in 3 business days. Prices start at $599. Data include:
Current Census data (demographics, income, housing)
Historical Census data
Population projections
Traffic data
Competitor locations or business addresses
Build
Your Business

, Not Excel Spreadsheets
Here are just a few things we hear over and over again:
"My time is better spent building my business than finding & formatting data."
"I don't know what data I need. I don't know what data are out there. I don't know what I don't know!"
"I know what data I need, but I just can't find it."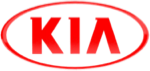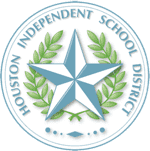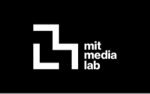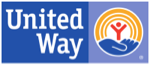 Mind-Boggled By Data? You're Not Alone
11,480 businesses & marketers use Cubit to get the data they need.
"There are still a few companies that know how to show genuine customer service. Cubit goes way over the top. I have never known a company so ready and willing to do whatever they can to make the data work. When they ask if there is anything else they can provide, I believe it's not just to make more money, but to make sure you are completely satisfied with their product."
Working with Cubit
1. Fill out the form
Tell us what data you need by filling out the form below. We'll email you back with questions & a quote.
2. Pay for your data
Custom data request pricing starts at $599. You'll get a link to a secure page so you can pay online. We offer a 100% Money Back Guarantee!
3. Review your data
Typically within 3 business days, you'll receive an email with:
4. Ask us questions
Our customers say that getting their questions answered by real people is the best part of working with Cubit. Call us: 1-800-939-2130.
Get a quote for the data that you need.
I'll email you back with questions & a customized quote.
Most Popular Census Data
Population
Sex
Age Distribution (Under 5)
Median Age
Race & Ethnicity
Educational Attainment
Households
Household Type (Single Parent)
Households with Children
Average Household Size
Employment
Employment & Unemployment
Occupation (Management)
Industry (Agriculture)
Income & Poverty
Income Distribution ($250,000+)
Median Household Income
Mean Household Income
High Income Households
Income by Age of Householder
Poverty for Families or Persons
Housing
Housing Units
Occupied/Vacant Units
Units in Structure (1 Family)
Year Structure Built
Owner/Renter
Median Home Value
Home Value Distribution
Median Gross Rent
Rent Distribution
Miscellaneous
Disability
Health Insurance
Geographic Mobility (Moved)
Speak English Less than Very Well
Language Spoken at Home
Ancestry (Afghan)
Computer & Internet Access
Transportation (Car)
You're going to be happy with your data.
Just in case something out of left field happens & you're not happy, we'll cheerfully refund your money or work to fix the issue.
Howdy! I'm Kristen
I'm the lucky lady who will be pulling your demographic data. Shhh....don't tell anyone, but I've been working with demographic data for 20 years now.
I've worked with demographic data as a Research Associate in economic consulting, a Socio-Economist in environmental engineering, and now as a Co-founder of Cubit, a small company that has helped thousands of people get demographic data fast. So I know my way around the data watering hole -- if you know what I mean.
Let me know if you have any questions about how to buy Census data from Cubit or about demographic data in general. I do love a good question that can be answered with data.
Products & Services
Plumbing
Connect
Copyright © 2023 Cubit Planning, Inc